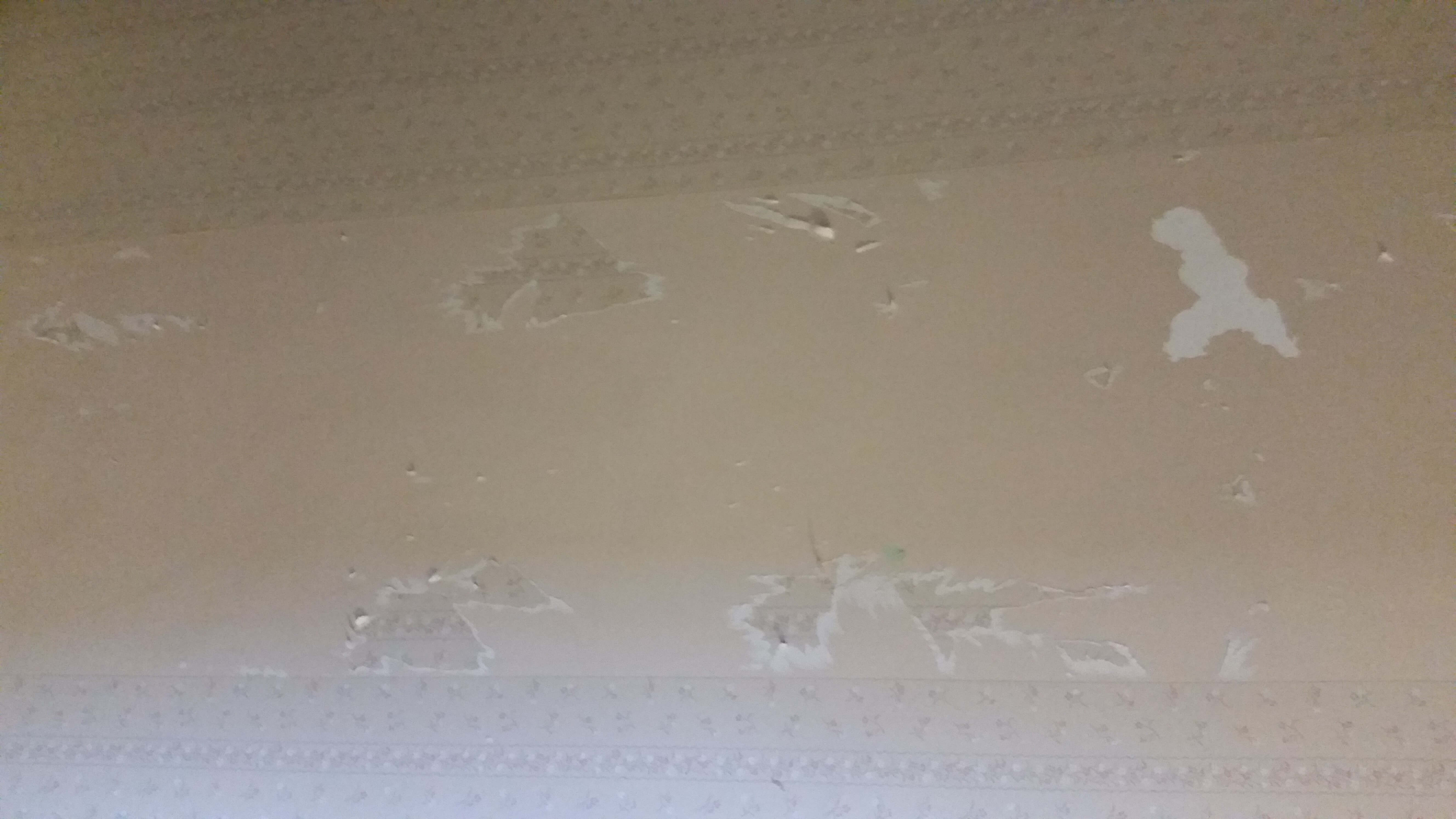 It is important to sample the removal of wallpaper for any jobs that involve it prior to submitting a price to a customer.
Depending on the time it was installed, brand that was used, surface it was put over etc, wallpaper will pull off more easily or difficult.  This is consistent with 54 inch vinyl paper (commercial wall covering) or with the stuff you see in homes (wallpaper).  We did a job about 4 or 5 years back that required a lot of wallpaper removal and commercial painting and I had a wall paper installer with over 30 years experience look it over and he would not commit to a price for rem,oval without doing a lot of removing (sampling) all over the job.  When you do the sample, you shouldn't pull a small piece on a corner you should do the same process that you plan to do if awarded the job on an entire section to be sure of the effort it will take for the removal.  This is the fairest way to submit a bid to your customer and be confident it has value (both for you and the customer).
In this picture I sampled 4 areas for a large home on the Mississippi River in Coon Rapids and found that 3 out of the 4 areas pulled easily with relatively no scoring or fabric softener application (that's what we use instead of the harsh chemicals that are over priced), but one of the areas required a lot of scoring, a much longer dwell time for the water and revealed that a little more attention will need to be showed to the wall after the wallpaper is removed.  After seeing how the different wall paper pulled in the different areas, I can plan for a full skim coat in the one area and plan for a light sanding in the other 3 areas.  Now, my bid will have accuracy, the customer will get a perfect job at the correct price.
Call Complete Custom Painting for a free estimate:  651-336-0561 c