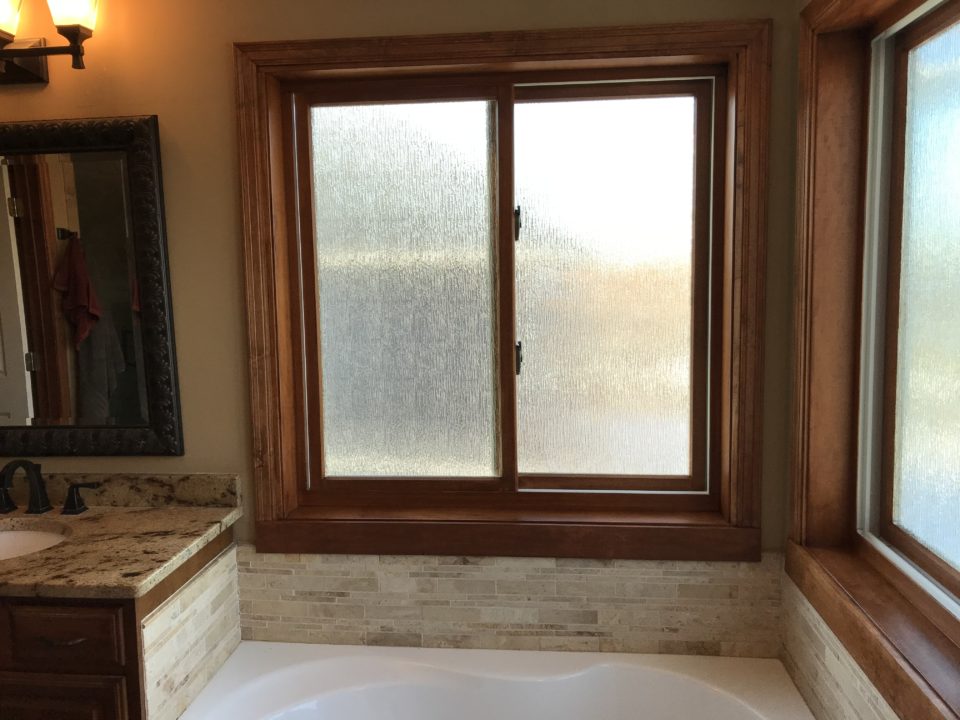 If you are having new wood work stained (windows, doors, cabinets, trim etc etc) you should consider doing a lot of stain matching before starting.
In the case of windows (which is a common item homeowners have replaced in their homes) consider most wood windows are made of pine/fur.  Their are window companies that install oak/maple windows also but the primary window wood is pine/fur.
The portions of the windows that are pine/fur are normally the sash and the jamb.  The sash on the window is the part that moves (goes up and down in the case of a double hung window/side to side in the case of a glider window/or in and out in the case of a casement window……).  The sash could also be described as the part that is direct contact with the glass.
The jamb on the window is the part that sits in the framing pocket.  Normally the jamb is between 2 and 6 inches wide and conects to the casing.
The casing is normally the part of the window that shares the same species of woood as the rest of the house.
Sooooo-  A typical house will have Oak baseboard, doors, door frames cabinetry etc etc but the jamb and sash on the same houses windows will most likely be pine/fur.  2 differnt woods.
As such-  a good painter/stainer should be able to make the pine/fur match the other species of wood in the house.  Pine normally has slightly yellow raw wood state (Oak normally pink, clear or grey.  Maple normally grey or clear.  Cherry normally light pink changing to dark red over time.  Poplar clear or green.)
To make sure you get a quality match, before you stain, get multiple matches done on multiple pieces of the wood that will be installed.  Compare the maple to the pine (or whichever species you are matching the new windows to)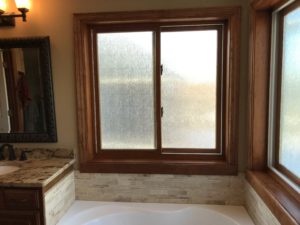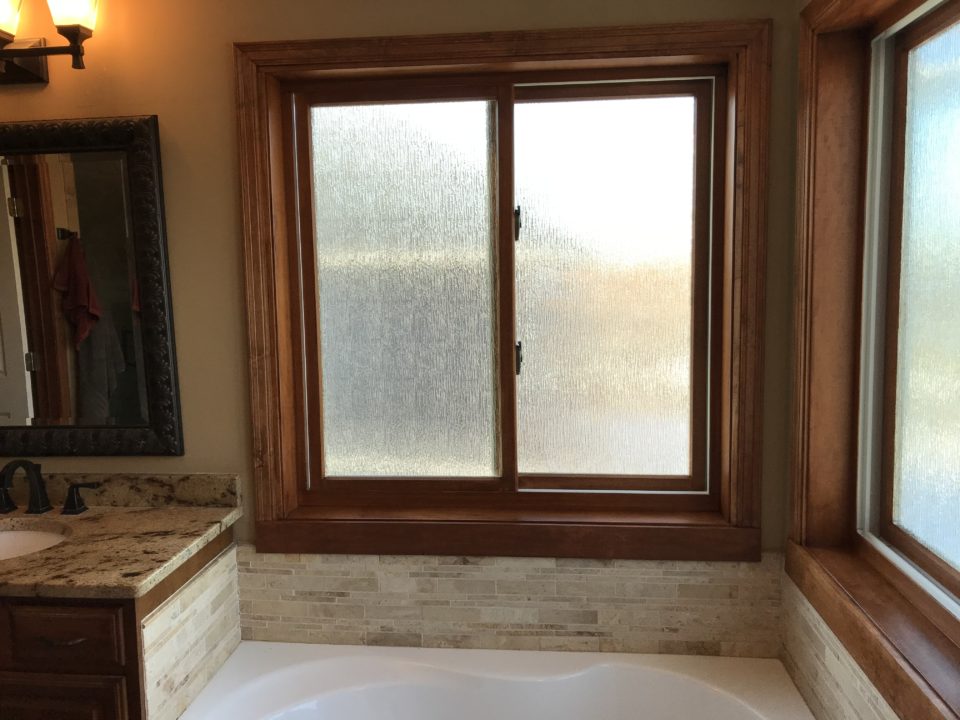 Here is a job where we matched some custom bathroom windows to the cherry casing in the house.  The windows had a maple hardwood/pine hardwood and maple veneer and needed to match the casing in the rest of the house.
Call Complete Custom Painting
651-336-0561